46 employees at a customer care center in Seoul and their 4 relatives were infected with nCoV, causing the building to be closed for disinfection.
Kwon Joon-wook, deputy director of the Korean Centers for Disease Control and Prevention, said at a press conference today that 46 employees of the customer care center in Sindorim Street, southwest of Seoul and four members. Their family has been infected. The first case started to show symptoms on March 4.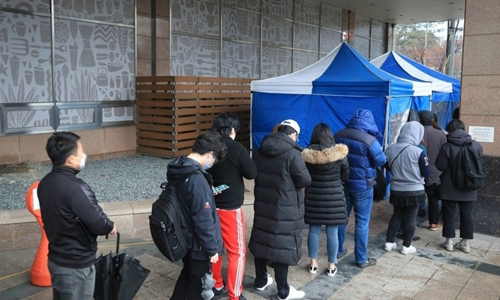 According to Mr. Kwon, employees of the center on the 11th floor did not wear masks when working. Health agencies are conducting epidemiological investigations for all 207 center employees working on the same floor and 550 central employees working from the 7th to 9th floors.
The central building was closed and disinfected yesterday. A medical checkpoint has been set up on the ground floor of the building to serve residents and central staff, according to the Seoul government.
This is thought to be the largest infectious cluster in Seoul. The majority of the 7,513 cases in South Korea were in the city of Daegu and neighboring North Gyeongsang Province. South Korea to date has recorded 54 deaths due to nCoV, mainly elderly patients with underlying disease.
The Seoul government said it sent a team of 30 researchers to examine the infection and called on residents in the building, including 19 floors and 6 basements, to isolate themselves.
In addition to offices and commercial facilities from the first floor to the 12th floor, the building also includes 140 apartments located on the top 7 floors. Health officials fear the number of cases will skyrocket because customer care centers often hire outside staff to respond to customer complaints and requests.
Covid-19 started in Wuhan in December 2019 and has appeared in 115 countries and territories. The epidemic has infected more than 114,000 people, more than 4,000 died, mainly in mainland China.
Korea was at the time the second largest outbreak in the world, trailing only mainland China. However, experts say that Covid-19 has passed the peak of the epidemic in the country and the number of new infections has been declining in recent days.