The Ukrainian army posted a video on social networks, warning to respond if neighboring Belarus participated in Russia's military campaign.
The video was posted by the Ukrainian Defense on social networks on October 21 with the message of neighboring and long -term friends between Kiev and Minsk.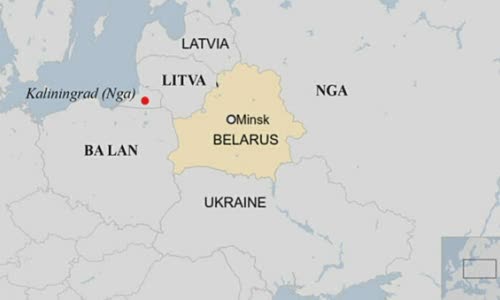 This is a modal window.
Beginning of dialog window.
End of dialog window.
If the Belarus army joins the Russian force, we will respond hard by all weapons, like how to deal with those who are occupying the territory of Ukraine.
Belarus officials have not commented on the video.
The Ukrainian army said on October 20 that the risk of Russian forces resumed the attack on the northern front growing.
Belarus position.
Earlier this week, Minsk announced that 9,000 Russian soldiers and about 170 tanks were deployed to Belarus as a part of the military force between the two countries.
However, Ukrainian President Volodymyr Zelensky accused Russia trying to drag Belarus into the war.
Belarus shares 1,085 km long border with Ukraine and is less than 100 km from Ukraine and is less than 100 km from Ukraine.
The British military said that the announcement of the Russian - Belarus force was just a blind blow to stretch the Ukrainian squad to the northern border.
Regarding the army to Belarus to set up a combined force, Russia made Ukraine worried about the risk of ribs from the North, forcing Kiev to divide the troops to respond.