Mexico6 house of drug lord Joaquin "El Chapo" Guzman in Culiacan city is auctioned and expected to collect at least one million dollars.
Guzman's six houses in Culiacan, Sinaloa state, were confiscated by Mexican authorities after he was arrested and extradited to the US in 2016. They are protected by strong iron gates and underground tunnels. sewer system of the city.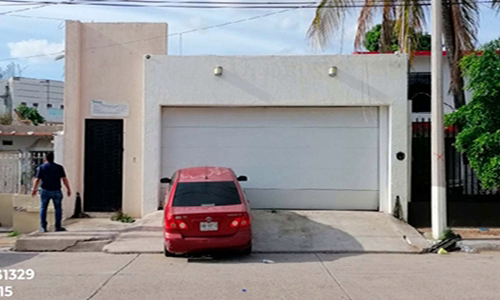 6 houses are expected to earn at least 19.5 million pesos (one million USD) when it is put up for auction on November 10. Among them was a two-story house in the Guadalupe area, used as the headquarters for Guzman's Sinaloa gang and a tunnel beneath the bath. Expected starting price is over 107,000 USD.
The entire auction will be used to buy musical instruments for students in the state of Oaxaca, southern Mexico, said Ricardo Rodriguez Vargas, who is overseeing the auction.
Guzman runs the Sinaloa cartel, one of Mexico's largest and most violent drug trafficking organizations from 1989 to 2014. The notorious tycoon was arrested and twice escaped in 2001 and 2015.
In July, he was sentenced to life in prison for trading in tons of cocaine, heroin, marijuana and involved in various murder plots. He was also required to pay $ 12.6 billion, the money he earned in 25 years of drug trafficking in the United States. Guzman is currently serving at the ultra-strict prison in Colorado.