A former British bank manager has bet more than $ 5 million on US President Donald Trump in the hope he will be re-elected.
The anonymous businessman living abroad has placed a stake of £ 3.9 million (more than $ 5 million) on a bookmaker in Cuarcao, the Caribbean.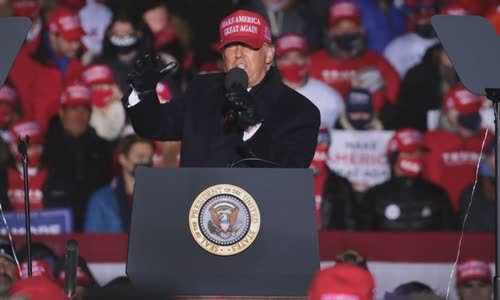 The businessman also revealed to have spoken to "Trump's campaign curator".
According to the British bookmaker Ladbrokes, three out of four stakes last week were on President Trump.
A UK player on October 29 also bet a million pounds ($ 1.29 million) on US presidential candidate Joe Biden on the Betfair Exchange site.
Matthew Shaddick, who is in charge of political bets at the bookmaker Ladbrokes, said people are still rushing to bet before the 3/11 election.
This is a modal window.
Beginning of dialog window.
End of dialog window.
President Trump's chances of re-election are rising slightly last week ahead of the election, but Democratic candidate Biden is still more popular in the online betting market.
Americans are not allowed to bet on the outcome of the election, however, it is legal in the UK and gets more active as the race to the White House comes to an end.
The total number of electors in the US is 538. To become president, a candidate must win at least 270 votes.