China criticized US officials for being "irresponsible and immoral" for blaming the country for the increasingly serious global Covid-19 pandemic.
US National Security Adviser Robert O'Brien on March 11 accused China of responding slowly in the early days of the epidemic, saying it could have taken the world two months to prepare for deal with Covid-19.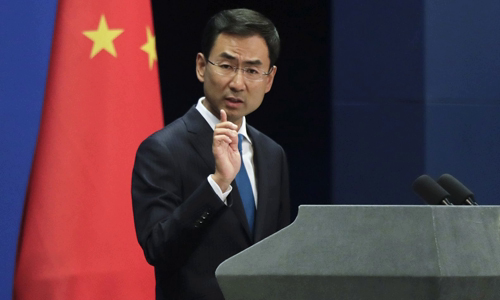 When asked about the comment of adviser O'Brien, Chinese Foreign Ministry spokesman Canh Shuang said on March 12 that "unethical and irresponsible" words of some officials would not help. nothing for the US anti-epidemic effort. According to him, China's effort to reduce the rate of nCoV spread has given the world more time to prepare for the disease.
"We expect some US officials to focus their efforts on dealing with the virus and promoting cooperation, not blaming China," Canh said.
Covid-19 originated in Wuhan, China in December 2019, appeared in 125 countries and territories, leaving more than 127,000 people infected, more than 4,700 dead and more than 68,000 people recovered. The World Health Organization (WHO) yesterday declared Covid-19 a pandemic and urged nations to deal aggressively.
The National Health Commission of China confirmed that the country had passed the peak of the Covid-19 epidemic due to the rapidly declining number of new nCoV infections. China today recorded 15 new cases of nCoV infection, down slightly from 24 cases on 11/3, of which 6 cases were from outside China.