Donald Trump has made it clear to Latin America during his four years in office: don't do business with China.
As President-elect Joe Biden prepares to enter the White House on January 20, Beijing is squeezing its influence over a vast expanse of resources known as America's "backyard".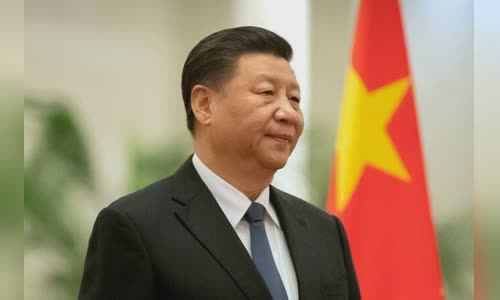 A Reuters investigation, which includes interviews with current and former advisers and officials and analyzes trade data, found that under Trump, China overtook the US in power and influence.
"They should be aware that Trump's incompetence and neglect in Latin America and the Caribbean will end on the first day of my administration," Biden said in March.
But this commitment will not be easy to fulfill.
Beijing has also increased investment and low-interest lending to the region, supporting energy projects, solar farms, dams, ports, railways and highways.
Former Bolivian President Jorge Quiroga spoke of the attractiveness of China in an interview at La Paz earlier this year, emphasizing that along with the local powerhouse Brazil, China is the most important partner for them.
"People ask who do I like more, America or Europe? I said Brazil. What about second place? It's China. This is the reality of South America," Quiroga said.
Officials in the region warned that China, the major economic and diplomatic partner of many countries, would be difficult to "oust" from the region.
"I think China cares more about Argentina than the US does with Argentina. It makes a difference," said an Argentine government official.
China is currently the number one trading partner of Brazil, Chile, Peru, Uruguay and other countries.
Excluding Mexico, China's trade with the region surpassed the U.S. in 2018 and intensified in 2019, to more than $ 223 billion compared with US trade of $ 198 billion, according to an analysis from the database.
However, the United States still lags far behind China if we include Mexico, its top trading partner last year.
The Trump administration is seen by some countries in the region as doing nothing more than criticizing Latin American partners for getting too close to China, especially through cheap financial or technological ties.
Mark Feierstein, a former Barack Obama adviser, said Trump's lack of interest in multilateralism and withdrawal from the Trans-Pacific Partnership (TPP) created a void that China had filled.
"What Trump has done is make China emerge as a better partner. All that will change," said Feierstein, now a senior adviser at Albright Stonebridge Group and CLS Strategies.
Analysts and former advisers suggest that the Biden administration may give more priority to Latin America, even though it is busy with pandemic recovery and resetting relations in Europe and Asia.
Janet Napolitano, former Secretary of Homeland Security under Obama, said that Biden "sees strong ties across Central and South America to bring strategic benefits to the US".
Biden experts will continue to warn Latin American countries not to move closer to China, but they can do more to please them, by offering more financial incentives and restoring.
"The Biden administration will pay attention to South America's dependence on the Chinese commodity market and try to provide more active and generous support," said Benjamin Gedan, former Obama-era National Security Council official.
China seized the opportunity during the pandemic to strengthen ties across Latin America, sending medical supplies including breathing apparatus and masks to combat Covid-19.
In Argentina, in recent months, the government has announced a series of new or expanded initiatives with China, testing vaccines, expanding currency swaps, collaborating on space and offering military research courses.
Margaret Myers, China and Latin America program director at the Inter-American Dialogue, said that although China's government lending to Latin America has decreased slightly, in return, commercial bank loans continue
"China's economic diplomacy, whether through trade or finance, has opened many doors," she said, referring to Exim Bank's $ 2.4 billion loan to Ecuador this year.
The US appears to have changed course in the months leading up to the presidential election, introducing a series of initiatives in the region to compete with China, but many argue that this effort is too late.
"This is a great power competition and it is happening all over the world, including Latin America," said a senior US administration official who did not name.
After a visit to Brazil, Chile, Ecuador and Panama, Francis Fannon, Assistant Secretary of State for Energy Resources, said the pandemic risks pushing some countries in the region closer to partners such as China.
"Covid-19 is influencing the economic and psychological decision-making of countries. We want to encourage countries to continue on the path towards the reform they are already on," Fannon said.