China passed a law allowing the seas to use force, a move that could make the regional seas "more chaotic".
China is disputing maritime sovereignty with Japan in the East China Sea and a number of Southeast Asian countries in the South China Sea.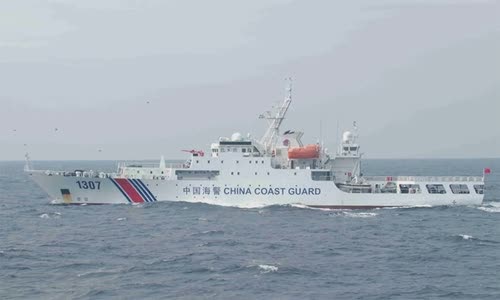 The Standing Committee of the National People's Congress, China's top legislative body, passed the Law on Customs on January 22, the media reported.
According to the draft published earlier, the Chinese Coast Guard is allowed to use "all necessary means" to prevent or prevent threats from foreign ships.
The Chinese Customs Law allows a member of the force to destroy other foreign constructions built on entities and to inspect foreign ships in waters that China claims.
Foreign Ministry spokesman Hoa Xuan Oanh said on January 22 that the law was consistent with international practice, despite concerns from many sides.
The Law on Customs was passed after China merged a number of civil law enforcement agencies at sea to form the Customs Department in 2013. The Chinese Customs Department moved back to the force of the Wu Chun under the Chinese Military Commission.
Vietnam in November 2020 declared that the countries "need to treat fishermen fairly and humane" when commenting on the information that China has issued a draft allowing the coast to use force against foreign fishing vessels.
Deputy Foreign Ministry spokesman Duong Hoai Nam said Vietnam "wants to deliver the message" to countries in the region, including China and ASEAN, "on seeking to protect fishermen's legitimate rights and interests.
Mr. Duong Hoai Nam affirmed that Vietnam "has full historical evidence and legal basis to assert sovereignty over the two archipelagos of Truong Sa and Hoang Sa", "always support the settlement of disputes through negotiation.