China Eastern became the first major Chinese airline to stop flying to and from the US to prevent the corona virus from spreading.
Due to a "public health incident", China Eastern canceled flights from Shanghai to Los Angeles and New York from February 2 to February 10, according to a notice circulated between travel agencies. Passengers also cannot book tickets to major US cities on China Eastern's website until March 29.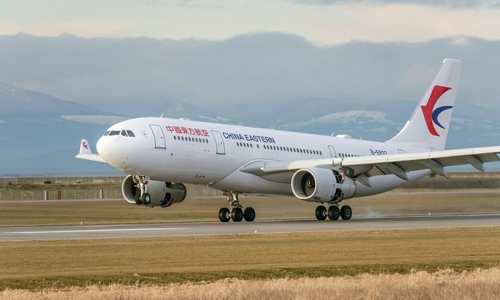 China Eastern also canceled flights from Shanghai to San Francisco from February 6 to February 9, flights to Chicago on February 8 and to Honolulu from February 3 to February 27, according to the announcement.
"In the coming days, China Eastern will closely monitor the pandemic and will adjust flights," the notice said.
Hawaiian Deputy Governor Josh Green also confirmed China Eastern had stopped flights between China and the state.
Direct flights to the US can still be booked on the websites of Air China and China Southern, two other major Chinese airlines.
Many countries around the world, including the United States, Australia, New Zealand and South Korea, have begun banning entry to foreigners who have been to China. Italy and Israel prohibit all flights from China to this country. Many other countries advise citizens not to go to mainland China to prevent the spread of pneumonia due to the new strain of corona virus (nCoV).
According to U.S. Department of Transportation data, in 2018, a total of 8.5 million passengers flew direct flights between the US and China, of which China Eastern had 1.4 million passengers.
The outbreak of acute pneumonia caused by nCoV in Wuhan City, capital of Hubei province, from December 2019, spread to 31 provinces in China and 26 countries and territories around the world. As of February 5, the pneumonia epidemic caused by nCoV caused 492 deaths, of which 490 were in mainland China and the number of cases increased to 24,551. China has allowed the addition of an American team of experts to the World Health Organization (WHO) delegation in the country, to study and find ways to deal with nCoV.