The Chinese Foreign Ministry summoned the right of the US embassy in Beijing William Klein on December 4 to oppose the Uyghur bill.
Chinese Deputy Foreign Minister Qin Gang made "fierce objections" to William Klein and called on the US to stop interfering in China's internal affairs, the Chinese central television station reported.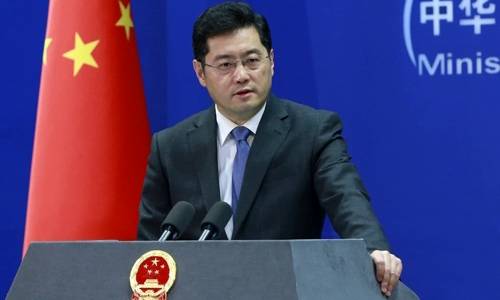 The US House of Representatives on October 3 passed the Uighurs Intervention and Unhuman Humanitarian Response bill of 2019, allowing Washington to identify and punish officials deemed to be involved in detention. one million Uighurs and Muslim minority groups in political re-education camps in Xinjiang.
The bill will also strengthen tightening controls on US technology exports to China, including equipment that can be used to "crack down on privacy, freedom of movement and other basic human rights." .
The Chinese Foreign Ministry has criticized the bill, saying the move by the US House of Representatives "violently attacked China's Xinjiang policy." Beijing warned the US would pay but did not specify what measures it would take.
The Chinese government has been accused of bringing about one million Uighurs and Muslim minority members into concentration camps since the beginning of 2017. Beijing asserts these facilities are "vocational training centers". and they are legally responding to threats from religious extremism.
The United States and Western countries do not accept this statement. The US government recently announced a series of sanctions on Chinese officials, government organizations and private companies it considers "responsible or facilitates human rights violations in Xinjiang".