Pirhossein Kolivand, director of the Iranian emergency medical agency, received a positive result for nCoV after a series of infections by officials in the country.
Kolivand's office said the official's health was "still good" and there was no need to worry. Earlier, Iranian Deputy Health Minister Iraj Harirchi, another official on the front line against Covid-19, also became infected with nCoV after the onset of cough and fever.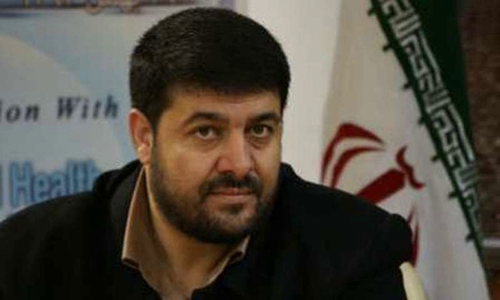 During a press conference in Tehran today, Iranian parliament vice president Abdul Reza Misri said 23/290 MPs were positive for nCoV, equivalent to 8%. The Iranian parliament has stopped the full session since Feb. 28.
Misri also published the open letter of the Chairman of the Iranian National Assembly to the supreme leader Ayatollah Ali Khamenei, which supported the continued suspension of parliamentary meetings, and urged parliamentarians to avoid public contact. them to prevent nCoV from spreading.
Speaking on television today, Mr. Khamenei asked people to follow recommendations for disease prevention from the government, while government agencies and the armed forces need to give their full support to the Ministry of Health. The Iranian leader also affirmed that he would be transparent in dealing with the epidemic.
"This problem will pass. It's not something out of the ordinary. I don't want to downplay the seriousness of the problem, but don't exaggerate it," Mr. Khamenei said.
Iranian Deputy Health Minister Alireza Raisi said today that the country had recorded more than 2,300 nCoV infections, of which 77 were fatal. With newly released data, Iran becomes the world's third largest Covid-19 drive and has the second-highest number of deaths after mainland China.
Masoumeh Ebtekar, Iran's vice president for women and family affairs, is among nCoV-infected patients and is being treated at home. Mohammad Mirmohammadi, 71, a member of the advisory board to the Iranian leader, also contracted the virus and died yesterday.
The increasingly serious disease situation has made many experts doubt Iranian medical capabilities, and concern about the transparency of the data.