Mexican President Obrador said his government was right not to arrest the son of drug lord Joaquin Guzman to stop the violence.
"The officials who made this decision have done well. The arrest of a criminal is not worth the lives of many people. This decision is to protect the residents. We don't want to die, we don't want to fight either." ", Mexican President Andres Manuel Lopez Obrador said at a press conference in Oaxaca on October 18.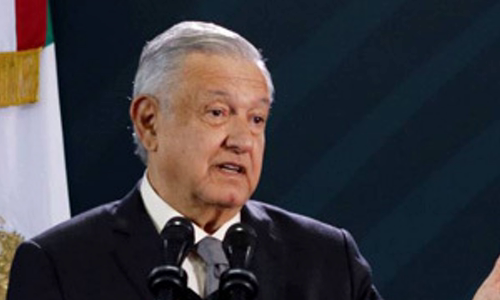 Mexican Security Minister Alfonso Durazo said during a patrol in Culiacan, Sinaloa state, the National Guard team discovered four men, including Ovidio Guzman, the son of the notorious drug lord. Guzman, also known as "El Chapo" (Short dwarf), at a house.
Ovidio was kept indoors from around 15:00 to 17:30 on October 17. Information of the drug lord's son was caught causing a long gun battle between the masked men armed with gang weapons and security forces. Durazo said the patrol team decided to withdraw from the house without Ovidio to avoid escalating violence in the area.
However, some accuse the Mexican government of simply failing at the strength of the gang, while raising suspicions about President Obrador's efforts to overcome the security policy.
"This decision is not admirable. By implementing a poorly planned campaign in a bad way, the government has put itself at risk," security expert Alejandro Hope wrote in a statement. Twitter.
President Obrador stressed that time would prove his government right when avoiding conflicts with gangs. "I ask the Mexican people not to worry. There are no exemptions because the government doesn't collude with criminals. The boundary is very clear," he said.
Guzman ran Sinaloa, one of Mexico's largest and most violent drug cartels, from 1989 to 2014. The drug lord was arrested in Mexico in 1993 and twice successfully escaped in 2001 and 2014. Year In 2016, Mexico arrested Guzman and extradited to the US in January 2017.
Ovidio, 28, is one of four children of Guzman and his second wife. The man is believed to have been involved in drug trafficking since he was a teenager and has played an important role in the Sinaloa gang since his father was arrested. Guzman is said to have 4 wives and 12 children.