Jilin City blocked traffic gateways and partially blocked it after a new Covid-19 outbreak broke out in the province.
Jilin, the second largest city in Jilin Province, northeastern China, today suspended bus and train service, imposing a blockade after the provincial health committee announced six new cases of nCoV.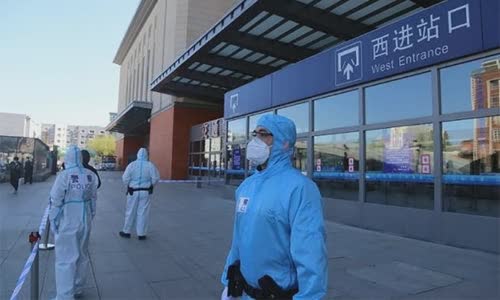 However, this is not a complete blockade order because the city residents are still allowed to leave if they test negative for nCoV in 48 hours and complete the "strict self-isolation" period.
All cinemas, gyms, entertainment venues in this 4 million city are required to close.
The city of Shu Lan in Jilin Province last week was also cordoned off after it detected a cluster involving a laundry worker.
China's National Health Commission today added seven new cases of nCoV, including six cases in the community in Jilin and one imported in Shanghai, bringing the total to 82,926.
China has essentially controlled Covid-19, but it is facing the risk of a second outbreak after removing the blockade and easing restrictive measures nationwide.
Covid-19 originated in Wuhan in December 2019, appeared in more than 210 countries and territories, causing more than 4.3 million cases, nearly 293,000 deaths and more than 1.6 million recovering.