313 citizens trapped by Covid-19 on August 9 were brought from Korea to Vietnam on a landing flight at Tan Son Nhat airport.
The flight is jointly carried out by the authorities of Vietnam and Korea, according to a statement by the Ministry of Foreign Affairs.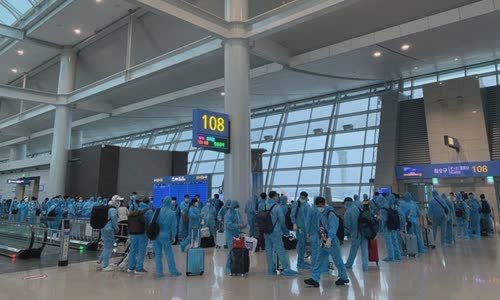 After landing at Tan Son Nhat International Airport, citizens are under medical examination and concentrated isolation according to regulations.
Since April 10, Vietnam has organized more than 60 return flights, bringing more than 17,000 citizens in more than 50 countries and territories to avoid the epidemic.
Covid-19 has appeared in more than 210 countries and territories, causing more than 19.8 million people to become infected and nearly 730,000 people dead.