US Customs and Georgia Border Police discovered 818 cocaine worth US $ 31 million when inspecting a cargo ship from South America.
The cocaine number was discovered on October 29, when Southeastern Customs and Border Protection (CBP) officers checked a container on a cargo ship that had just docked in the Port of Savannah, Georgia, CBP's announcement on November 5. for or. The container was shipped from South America and the destination was Europe, with the content declared as "Aluminum / copper scrap metal and scrap".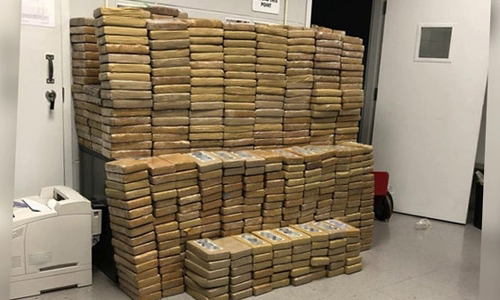 However, when opening the container, officials found 21 bags of duffle bags containing 818 white flour cocaine-positive cakes. The number of banned goods weighs nearly 970 kg and is worth about $ 31 million.
The U.S. Department of Homeland Security's investigating agency is investigating when cocaine is put into containers and where the shipping addresses are. No one has been arrested yet.
This is the largest CBP confiscation of cocaine at the Port of Savannah and the fifth in the port in 5 months. In May, CBP stopped a shipment of 580 kg of cocaine worth about 19 million USD.