Hubei recorded an additional 2,420 corona virus infections, bringing the total number of infected people in the world to 66,894, including 1,523 deaths.
Hubei Province, the focal point for corona pneumonia (Covid-19), had 139 deaths and 2,420 new infections, bringing the total number of deaths and infections in the province to 1,457 and 54,406, respectively, according to the data. The Provincial Health Commission announced it today.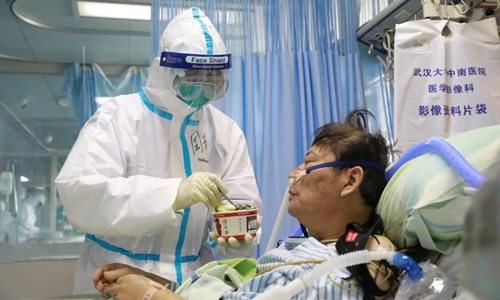 Among the new cases, 1,138 cases were confirmed through clinical diagnosis and 1,282 cases were confirmed through test kits. Wuhan City, capital of Hubei Province has 1,923 new cases.
Worldwide, 66,894 cases of infection, 1,523 deaths and 7,820 have been cured. Three deaths recorded outside of mainland China were a Wuhan man in the Philippines, a man in Hong Kong and an 80-year-old lady in Japan.
Hubei authorities announced a change in the method of calculating the number of cases since February 13. Accordingly, the cases with clinical manifestations or clinically diagnosed viral infections will be included in the new case data.
This change caused a sharp increase in the number of new infections when the province recorded 14,840 new infections, of which 13,332 were clinically diagnosed and 242 died. A spokesman for the Shanghai Health Commission said the method of diagnosing people with the virus did not change in any Chinese region outside of Hubei.
The Covid-19 outbreak in Wuhan since December has spread to 27 countries and territories.