India: Misty fog covered New Delhi during a record air pollution, causing many flights to be delayed or diverted.
Low visibility led 37 flights, including at least one international flight, to be diverted from Indira Gandhi International Airport in New Delhi, a senior airport official said Tuesday. Many major airlines, including Air India and SpiceJet, have warned customers about delays and cancellations at the airport.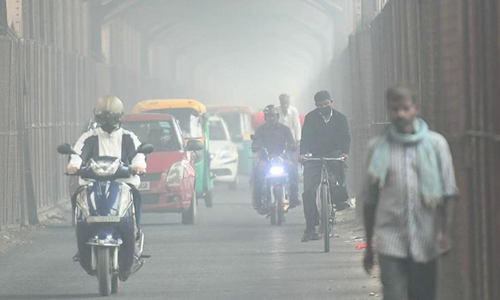 While aircraft can still land in poor visibility, not all pilots are trained in this skill. "The sudden drop in visibility due to pollution is not what was expected of us when scheduling pilots," the official said, adding that the situation had improved late yesterday. , allow some flights to continue the journey.
Pollution figures show that the air quality in the Indian capital has climbed to a "dangerous" level. Defense Minister Arvind Kejriwal warned on Twitter that pollution in North India was "unbearable".
A report published by AirVisual in March showed that New Delhi ranked 11th in the list of 50 most polluted cities in the world. According to the report, 7 of the top 10 air pollution cities in the world are in India.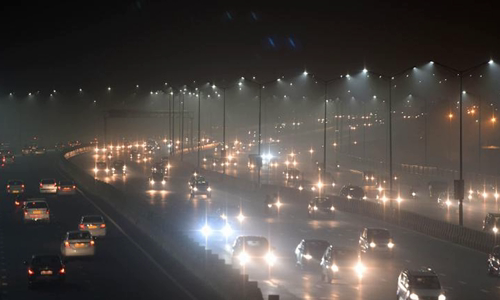 New Delhi now has more than 18 million residents and 8.8 million motor vehicles, according to the 2016 government figures. Pollution in the city is more severe at this time of year, when temperatures drop and many farmers burn straw after the crop. The fire of fireworks during the Hindu festival of Diwali also contributes to the haze.
Dimming haze in recent days has covered most of the city, causing serious visibility reductions, obstructing traffic and living.
On Friday, Defense Minister Kejriwal announced that officials had begun distributing 5 million masks to children in New Delhi. Schools in the area are expected to close until November 5, when haze is expected to ease.