Russian Foreign Minister said that there is not enough information to confirm that the supreme leader IS Baghdadi has been destroyed by the US and Moscow is still verifying.
"We want more information. All were declared victorious and joyful. However, our military is still investigating the issue and so far has not been able to confirm many American statements." Russian Foreign Minister Sergey Lavrov told Russia's Rossiya 24 on November 1, referring to the US claim to have killed the supreme Islamic State (IS) leader, Abu Bakr al-Baghdadi.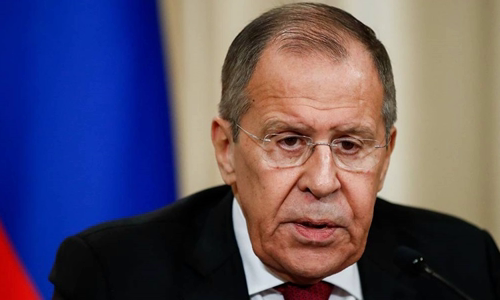 The Russian Foreign Minister also said that the US itself facilitated the rise of IS and Baghdadi as "products" of the US.
"IS born after the US invasion of Iraq that led to the collapse of the Iraqi state and the liberation of the extremists that the US imprisoned in the jails there. So to a certain extent, in the event that Baghdadi is truly dead, the US only removes what they have created, "Lavrov said.
The US Delta task force on October 26 attacked Baghdadi's hideout in Idlib province, northwestern Syria. Baghdadi then detonated a suicide belt in the bunker with two children. In addition to Baghdadi and two children, four women and a man were also killed at the compound. The women have been intimidating acts and suicide bomber belts.
The Pentagon on October 30 announced a US special mission video to reach a high-walled building, where Baghdadi was hiding. After defeating Baghdadi, US forces attacked and flattened the building before leaving. The body of the IS supreme leader is buried under Islamic customs on an undetermined sea.
ISIS on October 31 confirmed Baghdadi's death and elected its new leader, Abi Ibrahim al-Hashimi al-Qurashi. The group also warned the United States that supporters would avenge Baghdadi's death.
Syrian President Bashar al-Assad also expressed doubts about the fate of Baghdadi. Assad said that "Washington can recreate the IS leader under a different name, a completely different person, even recreate the whole IS".