South Korea's parliament canceled the meeting and closed the headquarters building for the first time after several officials came into contact with people infected with nCoV.
The decision was unanimously agreed by the ruling Democratic and Democratic Future MP (UFP) members of South Korea today after UFP leader in parliament Shim Jae-chul and two others were exposed to the disease. infected by nCoV. Mr. Shim was later tested and is awaiting results.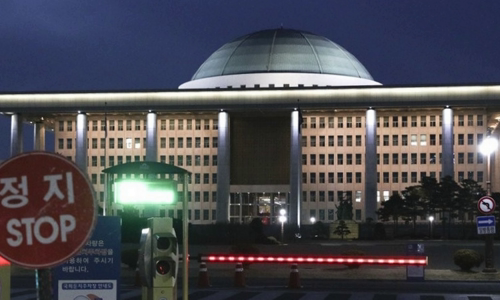 Health workers are disinfecting two main buildings at the headquarters of the Korean National Assembly. This project is expected to be closed until the end of February 26. The official said this could be the first time the South Korean parliament building was closed due to an emergency.
South Korean judicial authorities also postponed non-urgent hearings, while many government ministries canceled or reduced the number of meetings, business visits, and press meetings. Security checks are also tightened at Korean government offices.
These measures were implemented after the number of nCoV infections in Korea increased to 833, of which 8 died.
President Moon Jae-in yesterday raised the nCoV warning to the highest level, and urged officials to begin to consider whether more funding is needed to offset the impact of the Covid-19 epidemic on the world's largest economy. from Asia or not. Deputy Minister of Health and Welfare, Kim Gang-lip, said it was likely that the disease would spread if the government did not control the situation in the Daegu epidemic.
The Covid-19 epidemic appears in 34 countries and territories after its onset in Wuhan, China in December 2019. The world currently records 79,640 people infected with nCoV, of which 2,624 died.