More than two weeks after Trump left the White House, the media still cannot seem to stop reporting on the former president.
This seems rather unusual, as former US presidents often suddenly leave their attention after the inauguration of their successors.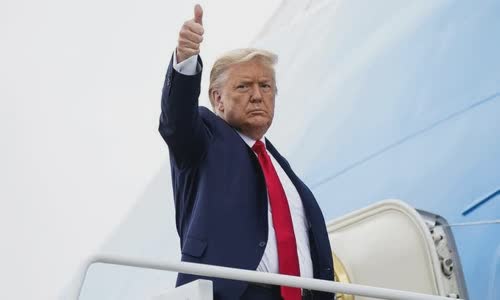 "There are still too many questions about what he did when he was president," explained Kelly McBride, editor of NPR.
On February 1, the New York Times published an intriguing, nearly 10,000-word article, about how Trump was relentlessly emphasizing the false claim that he was re-elected, leading to the January 6 campaign
Over the weekend, headlines in the perspective section on the Washington Post website mentioned "Trump" or "Trumpism" 14 times, while Biden was 11 times lower.
According to analytics and advertising firm Taboola, the number of visits to articles about Trump on the websites they followed in January was nearly four times higher than articles about Biden.
Readers' interest in Trump continued even after Biden's inauguration.
Media executives are said to be worried about what would happen without news of Trump, after receiving an unprecedented high 5 years.
NPR's McBride hasn't been able to find any news about Trump since he left office deemed redundant.
However, McBride once overturned the issue in an article titled: "With a new president sworn, should journalists ignore Trump?".
Meanwhile, some seem ready, even aspiring to escape from Trump's "shadow".
In December, Washington Post journalist Margaret Sullivan also recommended that news organizations turn their backs on the man who once dominated the press and airtime.
Blake Hounshell, editor of Politico, points out that no matter what, the impeachment trial of a former president, potential legal troubles, and questions about Trump's influence on his future
Besides, news organizations trying to marginalize articles about Trump risk "angering" his loyal voters, including many who quickly believe that journalists are prejudiced.
Trump is still absent from public view and did not respond to interviews, while Twitter locked his account following the riot.
"I think no former president was interested in controlling the media after they left office. But Trump is too different from any other president and doesn't follow the same rules," Ruddy
After the election, Bill Grueskin, a professor of journalism at Columbia University, warned that the Biden administration would have trouble if the media were still paying attention to Trump.
However, in 2012, Grueskin once suggested that Trump may never be elected US president.