South Korea today recorded an additional 813 nCoV infections, bringing the total number of people to 3,150, while China announced 427 new cases.
The Korea Centers for Disease Control and Prevention (KCDC) this afternoon said it recorded 219 more nCoV infections, after announcing 594 new positive cases for the virus this morning. Thus, the number of new nCoV infections in Korea increased by 813 in just one day, bringing the total number of new infections to 3,150.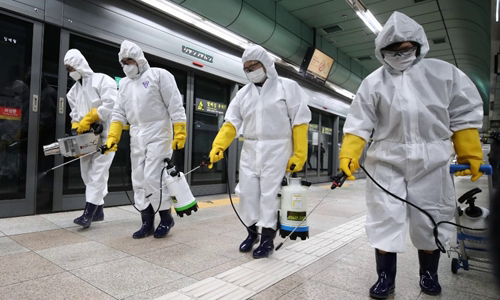 This is the strongest increase in South Korea since the Covid-19 outbreak in the country, far exceeding the increase of 427 new cases reported by China today.
The number of deaths from nCoV in Korea is currently 17, 10 of them in serious condition. Of the 813 new cases of nCoV today, 657 people in Daegu City, the Covid-19 epidemic in South Korea and 79 cases in neighboring North Gyeongsang Province. Total cases in Daegu and North Gyeongsang to date are 2,236 and 488, respectively.
Other localities in South Korea have also identified a number of new cases. Seoul Metropolitan reported 15 more cases of nCoV infection, bringing the total number of cases to 77. Busan, the second largest city in South Korea, also recorded 15 new cases, bringing the total number of patients to 80. Gyeonggi and South Gyeongsang both recorded 10 more cases.
South Korea recorded the first case of nCoV on January 20. The situation was not so serious until February 18, when a 61-year-old Christian woman from the New Heavenly religion in Daegu was confirmed positive for nCoV. The number of infections in the following days soared, sometimes doubling or tripling in just one day, making Korea the second largest outbreak in the world after mainland China.
To prevent the virus from spreading, South Korean health officials continue to call on people to keep their distance from others and avoid crowds, such as religious ceremonies or weekend protests. More than 70 countries have restricted entry to travelers from South Korea with bans or quarantine tighter due to disease concerns.