Biden is likely to return to Washington to attend the inauguration of the US president on the train he has been with for nearly 50 years.
"Amtrak Joe" is the name that many people give to Joe Biden, who was attached to the Amtrak train, running from his hometown in Wilmington, Delaware to Washington.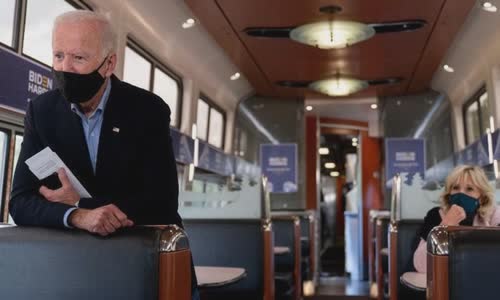 A source close to the Democratic Party said it is likely that Biden will choose the Amtrak as the means to return to Washington for the inauguration on January 20, as the group in charge of preparing Biden's inauguration is
Biden has been involved with Amtrak trains since his early days in the US Senate.
Biden became one of the biggest proponents of the rail system on Capitol Hill and continued to sail to Wilmington as US vice president, albeit infrequently.
The 90-minute train between Wilmington and Washington, the capital, became such a prominent aspect of the Biden story that he launched his first presidential election in 1987 at his home station.
"Amtrak is not just a means of getting us from place to place, it can make everything impossible possible," Biden wrote in a 2010 article in Amtrak's Arrive magazine.
Biden asserted to him "it was worth a lot more", compared to the price printed on the Amtrak tickets.
When he started the first train from Wilmington to Washington to work, he was just an ordinary passenger and barely known.
In 2009, when President Barack Obama sailed from Philadelphia to Washington, DC to recreate former President Abraham Lincoln's trip, Biden boarded a train in Wilmington for the last leg of the journey.
"You don't get to work with the next US president every day," Biden said at a stop in Baltimore.
Amtrak changed the name of the station in Wilmington, Delaware to "Joseph R. Biden Railway Station" in 2011 in honor of the then US vice president.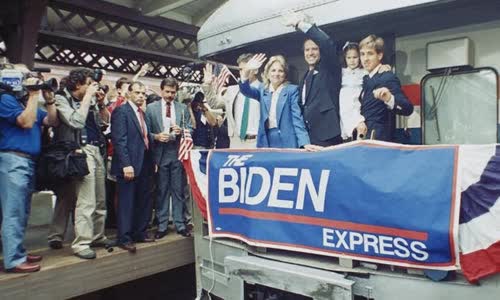 "In all the ups and downs of my career, the first people I met were everyone on this train and the people who worked for Amtrak hugged me. When I fell down, when things weren't going well, when my family
A train ride back to Washington next January will be a return to the starting point for Biden, who left Washington in 2017 by train on the day of President Donald Trump's inauguration.
"I made 8,200 round trips with a total distance of more than 3.2 million kilometers aboard the Amtrak, according to their calculations," Biden said.
At the time, Biden did not seem likely to return to Washington in any elected role.
However, reality shows that those Democrats were wrong when Biden kicked off its third presidential run in 2019 and succeeded.
During his last train ride as US vice president in 2017, Biden said the train ride reminded him that politics was not just about his success and his career.
"What I usually do is take the train back home every night, look at everything outside, look at the lighted windows and I honestly think about what's going on at that kitchen table," Biden said.
When Biden arrived in Delaware that day, he was greeted as a returning hero: the marching band, friends, family and the masses of the people.
"You were there when I won. You guys were there when I lost. You guys were always with me," Biden said.