Turkey arrested 100 suspects related to the Islamic State (IS) organization in a nationwide raid before New Year.
Hundreds of Turkish police have stepped up intelligence operations and launched anti-terrorism operations in three central provinces of Ankara, Kayseri, Adana and southeastern Batman province, according to the Anadolu news agency. The early raid operation has captured 100 IS-related suspects and this number has not stopped. Many weapons, ammunition and important documents were also confiscated.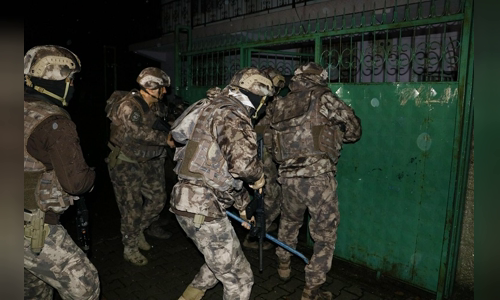 The terrorist raids before New Year's Day are Turkey's annual activity, since the New Year's Eve shootings in 2017 at a nightclub, killing 39 people.
The operation comes after US special forces killed ISIS leader Abu al-Baghdadi in late October during a raid in Idlib province, northwestern Syria, near the Turkish border.
Ankara's government has said it will repatriate most of its militants by the end of this year. Ankara accused its European allies of slowly accepting citizens who had traveled to the Middle East to join the Islamic State.
However, Turkey worries allies of the North Atlantic Treaty Organization (NATO) when it conducts a military operation in October on the Syrian border targeting Kurdish Militia Protection Units (YPG). ). The campaign could enable IS suspects and their families to escape from the prison and concentration camps controlled by YPG.