Conflict broke out between Syrian government forces and Turkish forces near the border city of Ras al-Ain, killing six Syrian soldiers.
"A violent clash broke out for the first time between Syrian and Turkish government troops. Ankara's troops shelling, killing five Syrian government soldiers near the village of Assadiya, south of the border city of Ras al- Ain, "said Syrian Human Rights Watch (SOHR) director Rami Abdel Rahman yesterday.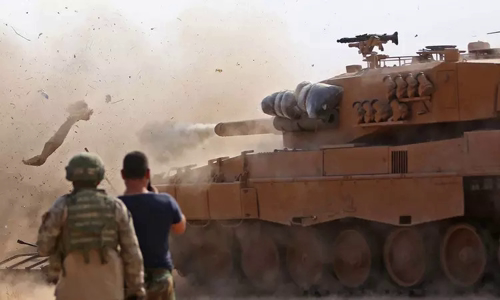 Pro-Turkish rebels then executed a Syrian government soldier as a prisoner after a gun battle. This is the first time the Syrian and Turkish militaries have been in direct confrontation since Ankara launched the Spring Peace campaign to drive the Kurdish militia off the border between the two countries in early October.
The Kurdish militia and the Syrian government army reached an agreement on October 14, allowing Damascus to take over Kurdish-controlled areas since 2012. The Syrian Army plans to deploy forces along the border, but will not enter the 10 km buffer zone due to joint patrols by Russia and Turkey.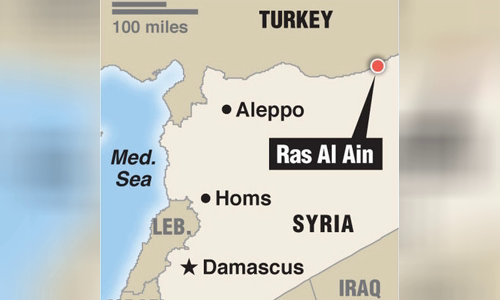 President Putin and his Turkish counterpart Recep Tayyip Erdogan on October 22 agreed that the Russian military police and the Syrian border would replace the Kurdish militia in a buffer zone of 440 km long and 30 km wide along the border. The scope of the Kurds to withdraw is three times larger than the area specified in the US-Turkey agreement on October 17, covering most of the territory that Ankara wants to create a buffer zone.
Location of Ras al-Ain city in northern Syria. Graphics: Telegraph.