India: A major campaign is taking place to rescue 2-year-old Sujith Wilson, trapped under a narrow borehole in Tamil Nadu state for four days.
Sujith Wilson fell into an abandoned bore well 180 meters deep while playing with a friend on October 25. Watching his son fall into the well, the mother shouted and encouraged her son not to cry.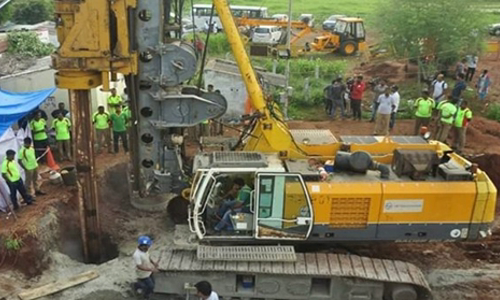 Initially, Wilson stuck at a depth of about 10 meters, but then fell deeper. Rescuers pumped oxygen to the boy to breathe but the mud made it impossible to assess the victim's condition.
After a failed attempt to save Wilson with a rope, they were using heavy machinery to dig a hole parallel to the well. On October 27, the second drill was delivered after the first failed to dig the hole because the ground was too hard. However, local reporters said the situation has not improved much.
According to authorities, through a camera lowered down the well, they heard the boy still breathing.
Wilson's story is being shared across Indian social networks. Prayers were held at temples, churches and cathedrals throughout the state of Tamil Nadu for the boy's safe return.
In June, a child died in a similar pit in Punjab state after a two-day rescue operation failed. People are asking the government to punish those who leave these dangerous open holes.