The Trump administration announced a reduction in the number of reporters at the U.S. permanent office of four Chinese state-run media.
According to a statement by Secretary of State Mike Pompeo yesterday, starting from March 13, the US will reduce the number of Chinese state-run media correspondents from the country from 160 to 100. Affected media outlets include Xinhua, China Global Television Network (CGTN), China Radio International and China Daily Distribution Corp.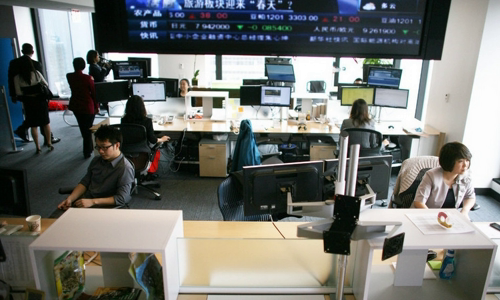 US officials said the decision was a response to China's "long-standing policy of bullying and harassing American journalists," but insisted it was not a move to expel journalists of Chinese nationality. Quoc.
The move will force the four media agencies to consider retaining someone who continues to work at the U.S. permanent office. Those on the cutting back may be forced to return home if their visas depend on current journalism.
The move by the Trump administration has faced strong opposition from Chinese officials. "The US and China have some disagreements, but we do not think that the US should interfere with the work of journalists from China," said Chinese ambassador to the United Nations, Zhang Jun.
Media tensions between the United States and China intensified when Beijing on February 19 decided to revoke the press cards of three Wall Street Journal reporters, asking them to leave China in five days for an article related to Covid. -19 with the title calling China "the real patient of Asia".
China's Ministry of Foreign Affairs said deportation was a punishment for the Wall Street Journal, in the context of the country's public anger with the article's headline. China's Ministry of Foreign Affairs and State Communications has repeatedly called on the Wall Street Journal to pay attention to the title.
The United States previously tightened regulations with five Chinese state-run media, considering them to be similar to embassies, requiring information about employees in the United States. They are also required to get permission before buying or renting new real estate in the country.
Relations between Washington and Beijing have been strained since Trump took office in early 2017. The two countries have been constantly confronting trade issues, with the United States accusing China of conducting reconnaissance, while Beijing often frequently criticizes Washington for its policy on the island of Taiwan.