Chinese state media ridicule USA when Washington announced 80 Vaccine Covid-19 jars for Trinidad and Tobago.
The US Embassy in the Caribbean Trinidad and Tobago on June 14 posted on Twitter that Washington gave this country 80 Vaccine Pfizer.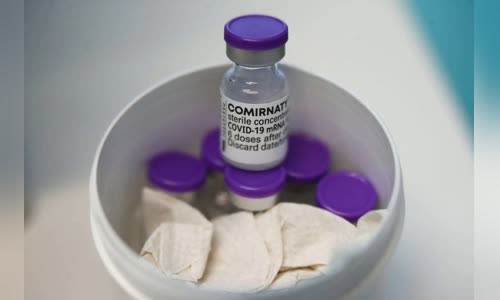 A VACCINE PFIZER in Germany in April. Photo: Reuters.
Does this deserve the worst public relations of the year?, Xinhua news agency today wrote in an article on Wechat.
Do little but show off, Xinhua wrote.
When competing for global influence, Beijing and Washington are committed to providing vaccines for countries that are deficient.
In May, China gave 100,000 doses of Vaccine Sinopharm for Trinidad and Tobago.
Last week, US President Joe Biden said Washington will donate half a billion doses of Pfizer vaccine for the poorest countries in the world, besides 80 million doses that the country has committed to donating at the end of June.