A Chinese epidemiologist said the originated survey of Covid-19 should focus on the United States because of suspicion this is where the virus starts.
Tang Quang, the epidemilator leader of the Center for Disease Control and Prevention (CDC) China, June 17, shifted the focus of the survey of the origin of Covid-19 to the United States, the national NCOV test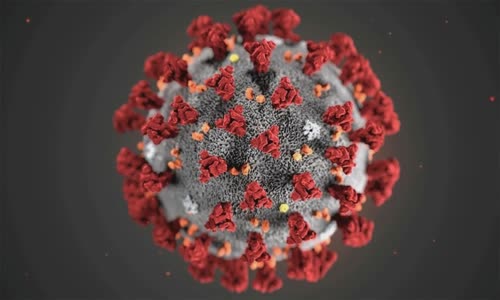 All objects related to biological weapons that country owners must be closely monitored, he said.
Simulation of NCOV structure.
Global Times, People's Daily newspaper, the Chinese Communist Party's speech, said the research results show that NCOV may have spread in US states from December 24, 2019, sooner
Comment on the study of the NHC, the Chinese Ministry of Foreign Affairs of the Ministry of Foreign Affairs on June 16 said it was clear that Covid-19 has many origins and other countries should cooperate with the World Health Organization (
The origin of Covid-19 is one of the hot topics that cause political stress between China and the United States, mainly focusing on the Vu Han Virus Institute, the city where the first outbreak was discovered in the end of 2019. One
A previous study raised the NCOV hypothesis that could appear in Europe in early September 2019, but experts say this ability does not necessarily synonymously means that Covid-19 does not originate from China,
Covid-19 flare up in late December 2019, appearing in 220 countries and territories with nearly 178 million cases of infections, more than 3.8 million deaths and more than 162 million people recovered.