French Foreign Minister said the United States needed to clarify the transfer of nuclear submarines for Australia, suggesting that there are crisis of faith.
We are allies, need dialogue instead of hiding behind complex strategies.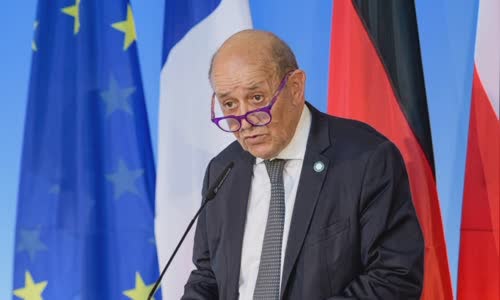 Foreign Minister Le Drian in a press conference in Germany on September 10.
French officials said that Washington should take into account the benefits of allies in Europe.
Le Drian Foreign Minister also called on European countries to think carefully about the current alliances.
The speech was given in the context of US President Joe Biden about to talk with the French colleague Emmanuel Macron about the submarine deal between the US, England and Australia.
Australia announced to cancel the contract to buy 12 attack submarines running with Diesel-electricity from the French Naval Group Group.
The move caused a rare diplomatic stress between France with the three countries participating in Aukus.
The Chairman of the European Commission Ursula von der Leyen yesterday said that France was treated in an unacceptable way when Australia, England and the US signed a nuclear submarine technology transfer agreement.