Kushner's son -in -law said that former President Trump was considering the possibility of re -election of the US leaders in 2024.
I know he is clearly thinking about that possibility, because he hates to see what is happening in this country, Jared Kushner, the son -in -law of former President Donald Trump, said in an interview with Sky News on 2 2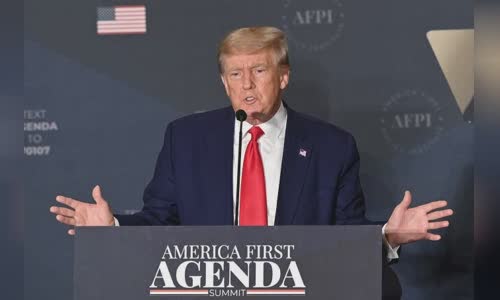 Kushner asserted that her father -in -law helped the US economy to work well, filling the economic holes caused by Covid, bringing the country to escape the pandemic with the vaccine, forcing China to stand behind the US.
The son -in -law emphasized that during the tenure of Mr. Trump, Europe and the whole world living in peace, and confirmed that the conflict in Ukraine would not happen if Mr. Trump was still the president.
Former President Donald Trump at the event in Washington, USA on July 26.
However, Kushner did not want to confirm Mr. Trump's intention.
There have been many rumors about the possibility of Mr. Trump re -election in 2024 but the former president has not confirmed this.
Kushner's comment was made among US President Joe Biden on September 1, warning about the influence of its predecessor in American politics and the possibility of a billionaire returning to the White House.
The US president added that the Republican Party was dominated, promoted and threatened by Donald Trump and Maga members, posing a threat to the United States.
Biden previously dodged to mention Mr. Trump, though often expressing disagreements with the policies of the government first.
The confrontation between Mr. Trump and the US National Archive Agency escalated after the FBI announced the collection of many confidential documents in the former president's house.
Mr. Trump continuously demanded the US Department of Justice to publicize the entire report on the Mar-A-Lago Palace's search order, seemingly aimed at lowering the reputation of the investigating agency.