Korean officials say there are many signs that Pyongyang is demolishing works in Mount Kumgang, the symbol of inter -Korean peace.
The South Korea's unified official said that the country has discovered dismantling activities at many locations around Kumgang Mountain in South Korea, near the border with South Korea.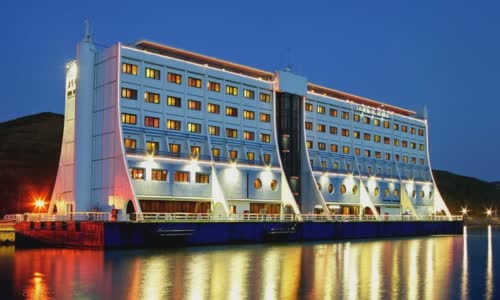 North Korea has not commented on information.
HAegumgang floating hotel when operating.
The speech was given a few months after the information that a series of buildings in the area was broken.
The locations may have been dismantled include Onjonggak Resort, where the reunion of families were separated during the Korean War, and the Office of Korea Construction Company Hyundai Asan, the construction unit.
North Korea in April seemed to be starting to destroy the HAegumgang floating hotel opened in 2000.
Kumgang mountain resort complex is a prominent symbol of inter -Korean economic cooperation, built by Hyundai Asan on one of the most beautiful mountains in North Korea, which has attracted hundreds of thousands of Korean tourists.
Korean people have been allowed to visit Kumgang Mountain by sea since 1998 and by road since 2003. However, South Korea has suspended the trips coming here since 2008, after the Korean soldier shot dead one.
North Korean leader Kim Jong-un in 2019 said that considering Kumgang mountain as a symbol of inter-Korean relations as a misconception and ordering the resort, and describing the infrastructure here badly here.
North Korea seems to be planning to build a new resort, a signal showing that Pyongyang decided to manage and control this location without support from Seoul.
North Korea develops the Kumgang mountain complex tourist area into an international resort, a year after unloading buildings built by Korea.