A teenager forced a plastic bottle throughout her, while swimming and crying, trying to cross the barrier to enter the city of Ceuta, Spain.
The teenager about 13-14 years old is just one of thousands of Morocco migrants, trying to use the looseness in control of the Spanish government to swim to Ceuta city this week.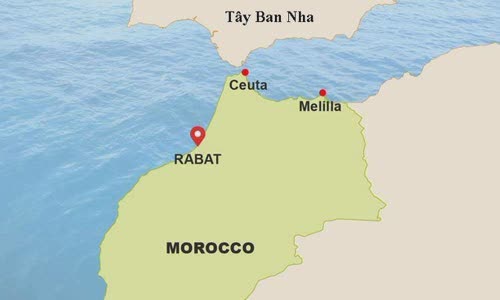 The image of the boy migrated forced a plastic bottle throughout her, while swimming while crying as desperately spread the network on social networks.
It was unclear what happened to the boy after being arrested.
This is a modal window.
Beginning of Dialog Window.
End of Dialog Window.
The number of people who migrants to Spain recently increased sharply in the context of escalating stress between Spain and Morocco about the fate of Brahim Ghali, leaders of the Polisario Front, a movement wants to become Western Sahara to become national
Spanish Defense Minister Margarita Robles on May 20 accused Morocco governments that were "passive", did not prevent the flow of migrants to flow to this country.
Ceuta is a spanish autonomous city, located on the North African coast and has a 6.4 km border with Morocco long.
Location CEUTA.