Etik sat cross -legged on the hospital floor, worriedly waiting for her daughter to wake up when she was in a coma because of the tragedy trampling at the stadium.
It was the first time my daughter went to see the football competition, Eitk cried and said outside the special care department, Saiful Anwar Hospital, center of Malang city, eastern Indonesia, October 3.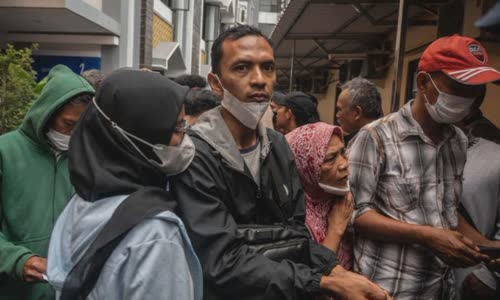 Her daughter, Dian Pushita, 21, was one of the audience who almost died after the police shot spicy air into the stands to prevent the riot.
The victim's family members trampled and waited outside the hospital in Malang, October 3.
Etik was very worried when her daughter did not return.
The step of trampling happened after the Arema FC team lost to the visit to Persebaya Surabaya, causing thousands of an angry home fans to flood the player.
The police described the behavior of the crowd as riots, saying that they had tried to force the fans to return to the stands but failed and decided to shoot spicy air after the two officers were killed.
However, many victims of survival accused the security forces have reacted excessively, leading to panic and trampling, causing many people to die at the gate of the stadium.
Irgi Firdiansah, 20, recounted to save Pushita from the sea of people.
Firdiansah said it seemed to be aimed at the audience.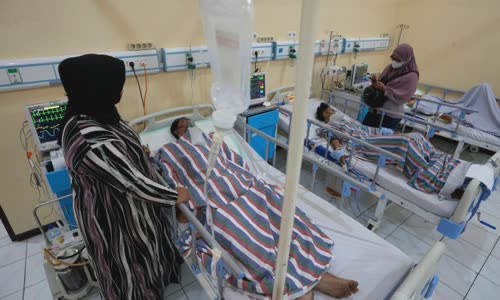 I tried to hug her tightly even though she didn't know what she was like at that time, he said, her voice down.
The family members took care of the victims of the hospital on October 3.
Chaos covered the Saiful Anwar hospital when the victim was taken to emergency, while other hospitals were overloaded with the dead and injured.
Faiqotul Hikmah, 22, an Arema fans, died when he tried to leave the 12th door at the stadium.
The Indonesian government urged the police to investigate and punish people responsible.
Occasionally, the speaker sounds, signaling good news or bad news.
Firari Vilallah never imagined that a match of his favorite team would take at least 125 lives.
When the fans flooded the yard because the home team lost the battle, the security forces reacted with spicy slightly, causing the crowd to chaotic, trampling on each other.