At least 16,200 National Guard troops will be deployed in Washingon to increase security ahead of Biden's inauguration next week.
General Daniel Hokanson, leader of the National Guard (NGB), said on January 11 that the US Department of Defense has allowed the agency to send at least 10,000 soldiers to Washington at the request of the Secret Service, Police.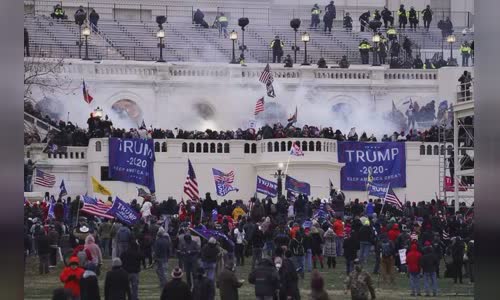 With about 6,200 guards from 6 states and the District of Columbia in the capital after the riots at Capitol Hill on Jan. 6, the National Guard soldiers secured the inauguration of the President.
Hokanson said it could mobilize an additional 5,000 guards if needed, to accommodate requests to support the current inauguration and the days to come.
"As always, our first priority is the protection of our people and property. The National Guard looks forward to working with our capital and federal partners to ensure a peaceful inauguration for the people and property.
Security is being beefed up in Washington after a crowd of supporters for President Donald Trump swept into parliament, broke doors, ransacked offices, and attacked police to obstruct election confirmation meetings.
Six people have been killed in connection with the riots, including two Capitol Hill Police officers.
Pentagon officials, however, denied the lack of vigilance, saying the riots were progressing too quickly to be unforeseen.
"We have relied on the Capitol Hill Police and federal law enforcement to make an assessment of the situation," said Hoffman.
Officials are investigating at least 25 domestic terrorism cases and two Democrats have sent letters to US Army Secretary Ryan McCarthy requesting a meeting with members of the House Military Commission.
Washington Mayor Muriel Bowser on Jan. 10 urged the Department of Homeland Security to step up steps to ensure the safety of the capital ahead of Biden's inauguration.
This is a modal window.
Beginning of dialog window.
End of dialog window.