China announced plans to reform the law in the next five years, emphasizing the role of "important leadership" of the Communist Party of this country.
The 15,000-word document, released by state news agency Xinhua on Jan. 10, outlines how China's leadership wants a country to own a unique Chinese socialist rule of law.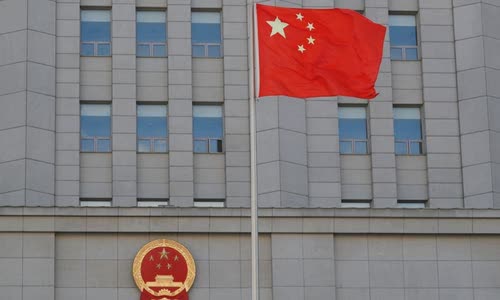 "By 2035, the state, government and the rule of law society will basically be completed, and the unique Chinese socialist rule of law system will be basically formed. The right to equal participation and development of
The document issued by the Central Committee of the Communist Party of China affirms "to maintain the concentrated and unified leadership of the Communist Party" and "to thoroughly implement President Xi Jinping's thought on law.
According to the document, while the National People's Congress (or China's parliament) will play a role in the legislative process, it must still follow the instructions of the central leadership and those in charge.
The blueprint also states that "governments at all levels must not act beyond the law" and must create a business-friendly environment by removing barriers to market access.
Xie Maosong, a political scientist at the Chinese Academy of Sciences, said the new plan shows President Xi Jinping is promoting "his four political goals, known as the" Four Comprehensive ",
According to the Communist Party of China, "Four Comprehensive Things" include "comprehensive governance of the country by law", "comprehensive comprehensive reform", "comprehensive party administration with strict discipline" and "build
"For Mr. Xi, building a comprehensive legal system is extremely important to China's stability in moving forward," said scientist Xie.