The US official said the North Korean leader took a "useful step" when sending a letter apologizing for the shooting of the South Korean fishing official.
"We learned that North Korea passed the explanation and apologized to South Korea. It was a helpful step," said the State Department spokesman, who was not named on September 25.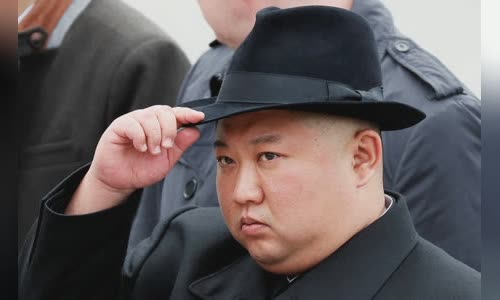 The State Department spokesperson also reaffirmed that Washington supported South Korea's action when condemning and demanding a full explanation of the fishing official's shot dead by North Korean soldiers on September 22.
"We extend our deepest condolences to the family and friends of the killed Korean official," the State Department spokesman said.
The US move came shortly after North Korean President Kim Jong-un sent a letter apologizing to the President and the Korean people about the shooting.
This is the rare time the North Korean leader has apologized for an incident related to South Korea.
Pyongyang also reported the results of the investigation to Seoul, whereby its troops on a patrol boat fired more than 10 rounds at a Korean man who "entered Korean waters" after he "failed
South Korea's Ministry of Defense said on September 24 that a 47-year-old official from the Ministry of Oceans and Fisheries disappeared from the ship on September 21 while on an inspection mission off Yeonpyeong Island.
American experts view the North Korean apology as a surprise but helpful move to improve Pyongyang's relations with Seoul and many other countries.
"North Korea's apology is something that rarely happens," said Bruce Kingner, a senior researcher at the Heritage Foundation based in Washington.
Harry Kazianis, senior director of inter-Korean studies at the National Interests Institute in Washington, noted that Chairman Kim's apology could indicate his "humanistic" side, as well as a sign of
"I think Mr. Kim showed the Koreans his more humane and softer side," said Kazianis.
"North Korea and especially President Kim Jong-un are under enormous pressure and tension. Pyongyang not only has to deal with economic sanctions, but also have to deal with damage caused by typhoons and floods."