Indian police arrested a French woman to shoot nude video on a sacred bridge over the Ganges River in Rishikesh city, Uttarakhand state.
Indian police arrested Marie-Helene, 27, on August 27, after she filmed a nude video on Lakshman Jhula, a bridge over the Ganges River, world famous thanks to the Beatles band from the 1960s and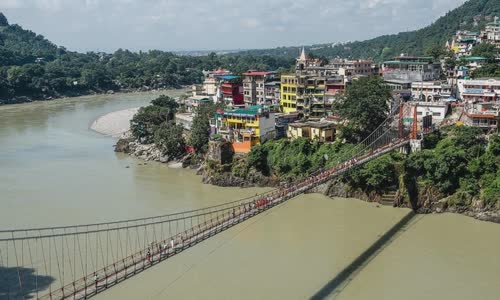 "Maybe in France this is not considered offensive," said R.K.
Helene arrived in Rishikesh in March, before blockade measures aimed at preventing Covid-19 were introduced in India.
"She told us that she sells rosaries online and the shoot is aimed at promoting her store," Saklani said, adding that in addition to the nude video on the bridge, she also takes nude photos.
Police were warned of the incident after Helene videos and related photos were posted on social media.
Police confiscated Helene's phone for investigation.