Australian authorities have asked about 30,000 people in East Gippsland, Victoria, to evacuate as the forest fire situation is getting worse.
Authorities said strong winds combined with lightning, reversing winds and temperatures exceeding 40 degrees Celsius could make wildfires in Victoria extremely serious on December 30.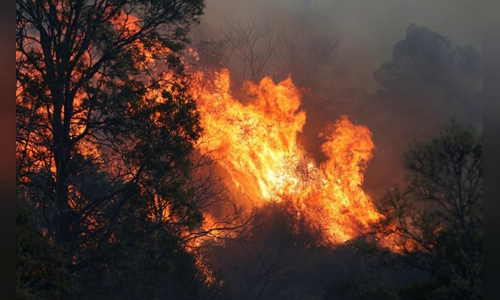 Victoria Crisp Emergency Response Commissioner Andrew Crisp urged residents and tens of thousands of tourists in East Gippsland to leave the area before tomorrow morning. "If you're still resting in this area, it's time to leave," Crisp said during a press conference today.
On the morning of December 29, a music festival scheduled to take place in East Gippsland was canceled due to weather. "After consulting with local and regional fire authorities, and emergency response agencies, it was clear that we had no other option," the festival organizers announced on Facebook.
The music event is scheduled to take place from New Year's Eve to around 9,000 people.
The state of New South Wales is also likely to face severe fire in the coming days when temperatures are expected to peak on December 31.
The federal government says it will provide subsidies to volunteer firefighters working to cope with wildfires in New South Wales. According to Australian Prime Minister Scott Morrison, each volunteer firefighter who spends 10 days or more dealing with fires can receive more than $ 4,000.
Fires have destroyed more than 4 million hectares of forests in five states of Australia since September and killed eight people.