Beijing requires residents from low-risk areas between January 28 and March 15 to arrive in the city to present a negative Covid-19 test.
Those entering the capital from the above regions also have to undergo health monitoring 14 days after their arrival, Beijing city government spokesman Xu Hejian said today.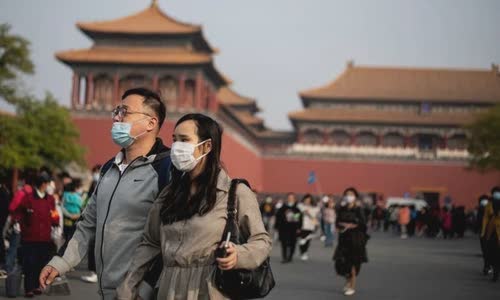 Tightening measures were taken before the peak travel season of the Lunar New Year, which began on January 28 and before the opening of the annual Chinese parliamentary session on March 5.
China has so far recorded more than 89,000 infections and more than 4,600 deaths from Covid-19.
Governments in many provinces and cities have asked people to stay home during the Lunar New Year holiday to prevent the spread of the epidemic.
Beijing previously enacted some strict measures such as requiring all employees to stay in the city during the New Year and Chinese New Year holidays.
People in the capital also have to comply with strict travel control measures.
Lunar New Year events will be scaled down or canceled, while libraries, museums, parks and other public venues will be open to guests by appointment only.