Poll results show that the rate of support for Biden in the early days in office is higher than the rate Trump has achieved in four years.
The first poll published by Morning Consult on January 25 shows that 56% of voters are satisfied with the performance of US President Joe Biden, while 34% are not satisfied.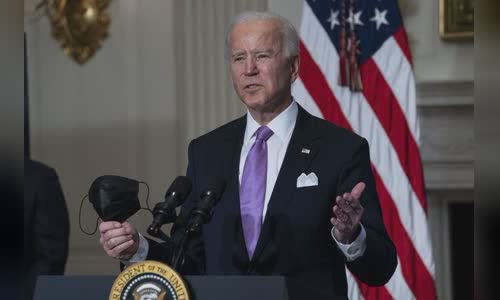 When former President Donald Trump took office four years ago, 46% of Americans polled said they approved of his performance, while the highest score he ever achieved in polls was March 2017
A second poll, conducted by Hill-HarrisX and published on January 25, said the rate of support for Biden was 64%, while 37% said that he disapproved of what he has done since taking office.
Biden's presidency fought to start with a series of decrees aimed at adjusting or reversing Trump's policy, including re-joining the Paris Climate Agreement, lifting transgender bans from military service and lifting bans
Trump's move to reverse controversial policies cemented Biden's position within the party.
Biden is also more favored by independent voters than Trump, according to Morning Consult.
However, both polls provide only a glimpse of the difficulties America faces.
Biden has issued many decrees to resolve the pandemic, but given the deadlock in the division of power in the US Senate today, the prospect of a new stimulus package is still unclear.
The executive ordinance is what became popular in an era of congressional impasse because of partisan divisions.
When Trump started his term in January 2017, polls by Gallup showed that he was supported by 45% of the survey participants.
Gallup has yet to publish the first poll results on Biden approval rates.