The Canadian prime minister defends freedom of expression, but added it is "limited" and should not "arbitrarily hurt" other communities.
"We will always protect our right to freedom of speech," Canadian Prime Minister Justin Trudeau said on October 30 when asked about his right to present a cartoon of the Prophet Mohammed as French magazine Charlie Hebdo did.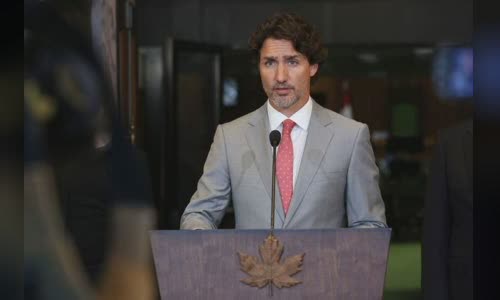 "But freedom of speech is not without limits," he said.
"For example, we don't have the right to scream in a crowded cinema, there's a limit to everything," he argued.
Unlike French President Emmanuel Macron, Trudeau suggested that everyone exercise caution when exercising freedom of expression.
At the same time, he argued that society was ready for a public debate on these issues, "to responsibly talk about complex topics".
Like the leaders of the European Union a day ago, Trudeau condemned the recent "horrible and terrifying" extreme attacks in France.
"It is not plausible and Canada wholeheartedly condemns these acts while standing side by side with French friends who are going through a very difficult time," he said.
The Canadian parliament reserved a minute of memorial on October 29 for three people stabbed to death in a church in Nice, southern France, by a Tunisian migrant.
Anger was flaring in the Middle East as Macron defended the right to publish animation in France.