Germany recorded an additional 3,677 people infected with nCoV, the lowest increase in the past four days while Covid-19 in Italy, France, and Spain also tended to decrease.
The Robert Koch Institute (RKI), the German disease control and prevention agency, today announced it recorded 95,391 positive cases with nCoV. Statistics show that the number of new infections in Germany today is 2,259 cases lower than the previous day, marking the fourth consecutive day of decline.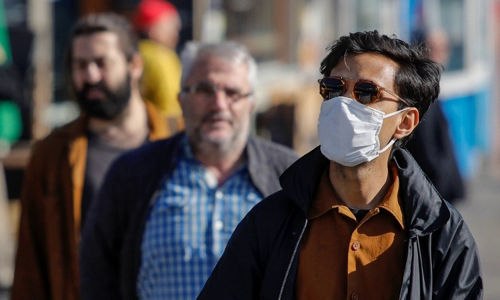 An additional 92 people died in the past 24 hours, bringing the total number of Covid-19 deaths in Germany to 1,434.
The number of new nCoV infections and deaths is also falling in Italy, Spain and France over the weekend, giving hope that the pandemic is about to peak and be able to stop, even though hundreds of people die daily.
Italy on April 6 recorded 525 deaths, down slightly from the previous day and marked the lowest increase in more than two weeks, bringing the number of deaths to 15,887. Italian officials said the number of new cases and deaths in recent days suggest that the epidemic has reached its peak and that the number could be reduced, but only if blockade measures are implemented.
Spain recorded an additional 5,478 cases and 694 deaths, bringing the total number of cases and deaths to 131,646 and 12,641 respectively. Some experts predict Covid-19 in Spain is entering a period of stagnation, but Prime Minister Pedro Sanchez decided to extend the "national alarm order" until midnight on April 25 to stop nCoV, despite the Great economic losses.
France reported 357 deaths in the hospital on April 5, 24 hours lower than the previous 441. The French Ministry of Health has thanked people for implementing blockade measures to prevent Covid-19 from spreading.
Covid-19, started in Wuhan in December 2019, has appeared in more than 200 countries and territories with nearly 1.3 million nCoV infections, more than 69,000 deaths and more than 265,000 people have recovered.