Russia recorded 954 new nCoV infections in the past 24 hours, bringing the total number of people infected to more than 6,300.
The Center for Disaster Response of the Russian Ministry of Emergency Affairs today said it was the highest level of new nCoV infections in a day since Covid-19 appeared in the country. Moscow remains the largest epidemic with 591 new cases, while numerous cases have been reported across Russia.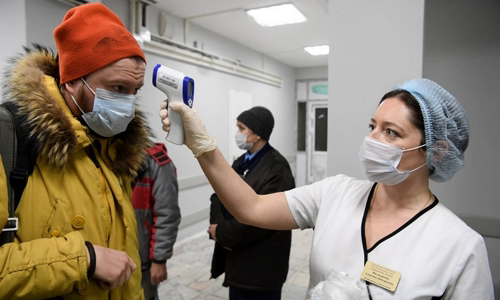 47 people died from Covid-19 in Russia, up two cases from the previous day. 406 people have recovered, 8 people are in critical condition. The Russian government has so far conducted about 758,000 tests.
President Putin said on Tuesday that Russia has not reached its peak and decided to extend the paid vacation until the end of April to prevent Covid-19 from spreading.
More than 12 million people in Moscow are under a blockade effective March 30, leaving their homes to buy basic supplies, seek emergency medical help, walk their pets or take out the garbage. Moscow Mayor Sergei Sobyanin said measures to restrict travel will be extended, the capital government is discussing issuing a travel document to travel around the city if the Covid-19 situation is more serious or many people ignore love. Bridge to work from home.
Moskva infected with nCoV eligible for health from 2/4 can stay at home, family members are also isolated and must accept to monitor their location by satellite navigation on mobile phones. Moscow has also deployed a camera with identifying capabilities to track people violating the epidemic control measures.
Covid-19, started in Wuhan in December 2019, has appeared in more than 200 countries and territories with nearly 1.3 million cases, more than 69,000 people died and more than 265,000 people have recovered.