The Philippines detected 414 more positive cases of nCoV in the past 24 hours, bringing the total number of nationwide infections to 3,660.
The Philippine Ministry of Health also said the country now recorded 163 deaths due to nCoV, an increase of 11 cases compared to the previous day. 73 patients recovered, while only one was critical.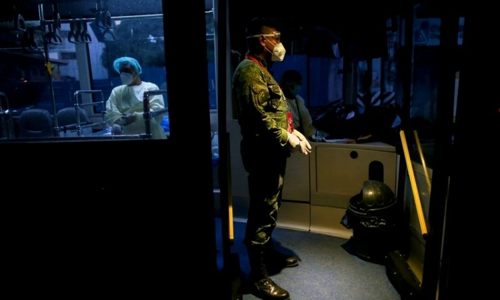 Currently, the number of nCoV infections in the Philippines is only lower than Malaysia, the largest epidemic area in Southeast Asia, in two cases. However, the Philippines' mortality rate is nearly 4.5%, much higher than Malaysia's 1.6%.
Former Philippine health minister Esperanza Cabral said the official prevalence of nCoV in the country could be just "the tip of the iceberg," due to the limited availability of nCoV testing in the country. The Philippines has taken drastic measures to prevent Covid-19 from spreading after it detected its first domestic case on March 7.
Philippine President Rodrigo Duterte warned that the person who violated the blockade order could be shot by the police and the army for causing trouble to society. A 63-year-old man in the province of Agusan del Norte was shot dead after threatening health workers for being told not to wear a mask. This is the first case where Filipino police have shot a citizen for not following strict anti-epidemic measures.
Covid-19 has appeared in more than 200 countries and territories, causing nearly 1.3 million people infected, more than 69,000 people died. The World Bank has warned that the disease could put 11 million people in Asia and the Pacific in poverty without timely intervention.