More than 270 citizens repatriated on a flight organized by Vietnam and Malaysia, landed safely at Danang International Airport today.
The flight is carried out by the authorities of the two countries and the Vietnam National Airlines, passengers are children under 18 years old, the elderly, the sick, and international students who do not have accommodation due to schools and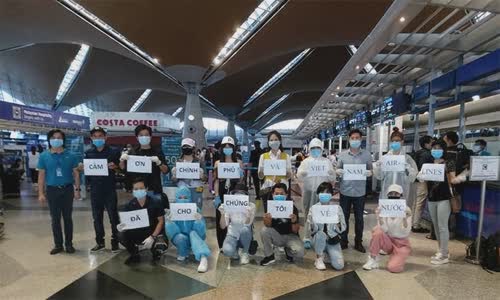 After a safe landing at Danang International Airport, all crew and passengers are checked for health and segregated in accordance with regulations.
On April 23, the Aviation Administration of Vietnam announced the organization of 13 flights to bring Vietnamese overseas back in the context of international commercial flights being suspended due to the disease.
The Ministry of Foreign Affairs said that in the coming time, it will continue to organize flights to bring Vietnamese citizens with extremely difficult circumstances to return home on the basis of the domestic and international Covid-19, the aspiration of returning to Vietnam.
Covid-19 has appeared in more than 210 countries and territories, with more than 4.1 million infected, nearly 281,000 dead.