British authorities are trying to find about 2,000 people who have recently flown from Wuhan, the focus of an outbreak of coronary pneumonia, to the country.
The health authority has been working with border control and airlines to "find as many people as possible". They are people from China to the UK within the past half month.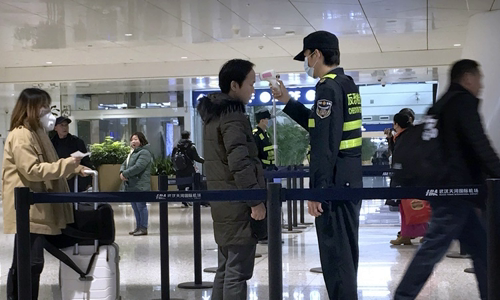 Professor Chris Whitty, director of the British medical profession, said that 14 people had been tested and confirmed to be free from Wuhan pneumonia virus, but there were still many more people waiting for testing. He said that "it is possible" that the cases will appear in the UK.
A public health center has just been set up at Heathrow airport to assist passengers arriving in the UK, but authorities have no plans to conduct on-site screening.
France has confirmed three cases of infection, all of which have just returned from China. The US currently has two cases and Australia has one.
Epidemic pneumonia caused by nCoV first appeared in Wuhan City, capital of Hubei Province. The source of the new strain of the virus is thought to be from wildlife in the seafood market. Up to now, 41 people have been killed and 1,300 people infected throughout China.
China has partially closed the Great Wall of China along with other famous landmarks in Beijing and many cities to control the disease. A series of Chinese New Year festivals have also been canceled. Thirteen cities in Hubei Province imposed a ban on travel to prevent the spread, leaving about 41 million people affected.
Some pharmacies in Wuhan are starting to run out of medical equipment, while many residents are flocking to hospitals because of anxiety. The city is rushing to build a new hospital with 1,000 beds, expected to start operations on January 27.