Lebanese President appoints ambassador to Germany Mustapha Adib as the new prime minister to run the country through the crisis after the explosion in Beirut.
President Michel Aoun announced the decision on television August 31, when Mustapha Adib went to the presidential palace in Baabda, east of Beirut to meet with the President and National Assembly President Nabih Berri.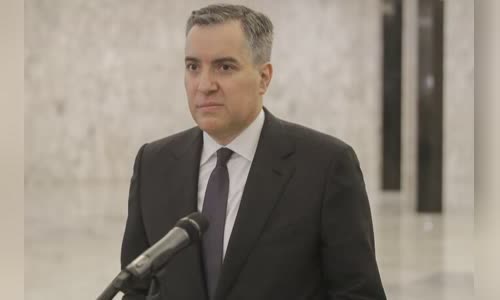 Speaking at a press conference at the presidential palace, Mr. Adib pledged to quickly start a government with reform policies and apply for international financial assistance after the Beirut explosion exacerbated the economic crisis.
"There is a need to set up government in a record short time and initiate reform immediately, starting with an agreement with the International Monetary Fund."
Adib, 48, was born in the northern city of Tripoli and is Sunni Muslim, making him the prime minister under Lebanon's religious-based system of power-sharing.
In 2011, Mikati, then prime minister, appointed Adib to be the cabinet chief.
*continue to update