Malaysia added a ban on Chinese tourists from Zhejiang and Jiangsu provinces to prevent the corona virus from spreading.
Malaysia previously issued a ban on visitors from Wuhan City, the focus of a new outbreak of pneumonia caused by a new strain of the corona virus (nCoV), and surrounding areas in Hubei province.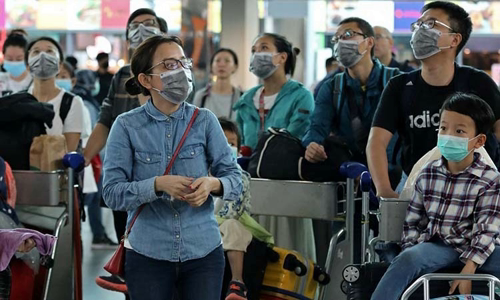 Deputy Prime Minister Wan Azizah Wan Ismail said the decision was made after the Chinese government imposed a blockade on five cities in Zhejiang and two in Jiangsu. Hubei Province, where the city of Wuhan is located, has been frozen since January 23.
"The ban is enforced in correspondence with the areas where the Chinese government imposed a blockade," the deputy prime minister said, adding that it would also be valid for all travelers who have ever been to Hubei, Zhejiang. Jiang and Jiangsu, regardless of nationality.
Malaysia has confirmed 17 cases positive for nCoV, three of which have been discharged after treatment. 12 out of 17 positive cases have Chinese nationality, the rest are Malaysians. The latest case is a 65-year-old woman, the mother of a Malaysian man who was also infected with the virus after attending a company meeting in Singapore last month.
Epidemic pneumonia caused by nCoV started in Wuhan in December, then spread to more than 30 provinces of China and 26 countries and territories around the world. The current death toll is 813 with more than 37,500 cases.
Countries with patients infected with corona virus. Click on the image to see it in full.