Doctor Li Wenliang's mother asked Wuhan police to explain his summoning with allegations of spreading information about the corona virus.
In a video published on Pear's website yesterday, Ly's mother expressed her pain over her son who passed away at the age of 34 because of a new strain of corona virus (nCoV). She also asked the police of Wuhan City, Hubei Province to pay compensation for the way they treated him.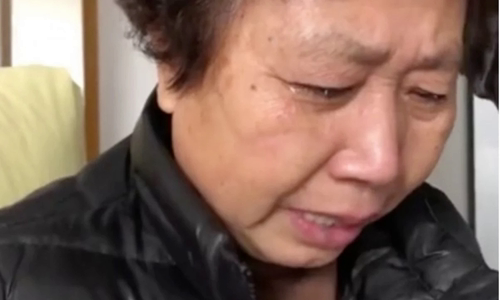 The woman, whose identity was not disclosed, said Li was summoned by the police in the middle of the night, then forced to sign the minutes on charges of "spreading false information that seriously disturbed social order". .
"We can't accept it if they don't have an explanation," the doctor's mother said, crying.
Li Wenliang is considered one of the first eight people to warn about the nCoV pneumonia epidemic in China. On December 30, 2019, he sent a message to a WeChat chat group of 150 doctors who were former classmates, warning about 7 cases of virus infection which he thought were similar to SARS (Severe acute respiratory syndrome), outbreaks broadcast in China in 2002, killing more than 800 people worldwide.
Li's message caught the attention of officials after one of the group posted screenshots of the conversation online. That very night, the male doctor was summoned by Wuhan city health officials.
On January 8, he examined a female patient with nCoV infection. Two days later, he had a cough and had trouble breathing but the test results were negative for the virus. On 12/1, Doctor Ly was admitted to the hospital, until 1/2 was confirmed positive for nCoV and died early in the morning 7/2. The epidemic of pneumonia caused by nCoV has now spread to 26 countries and territories, causing 813 deaths and more than 37,000 infections.
Li's mother said that if everything could return, she and her husband would still support their son working on the front line against the disease.
"Surely we will let Li do the job. It is my son's wish and the family must support him. As a doctor, Li needs to do something because the pneumonia epidemic in Wuhan is raging", she said. to speak.
She described Ly Van Luong as both a good son and a good colleague. He is willing to exchange shifts for colleagues if they need it. "Sometimes Li has to work two shifts a week, while others only work one shift. It is also very considerate for us to always ask if there is enough tea or whether to take medication on time," she said.
Fu Xuejie, 32, wife of Dr. Li, yesterday released a statement thanking everyone's affection for her husband and family, and rejected the information she called for financial support. After Dr. Ly's death, there were quickly calls on his family for help on his social network. There was even a letter named Fu asking the community to support "my very distressed family" with a phone number.
Fu said she only accepts compensation from the government and her husband's agency as well as insurance policy payments, or donations from government-recognized charities. She also called on the public to stop posting information about her personal situation before being confirmed or authorized by her.
Doctor Ly and his wife have a 5-year-old son and are ready to welcome the second child born in June.