A series of Democrats wear bulletproof armor under their coats due to concerns about security risks while attending Biden's inauguration.
"Senator Ann Kuster said she and many of the Democrats in the House of Representatives wore bulletproof armor under their coat during the inauguration. Security was extremely tight, but many people still took extra precautions.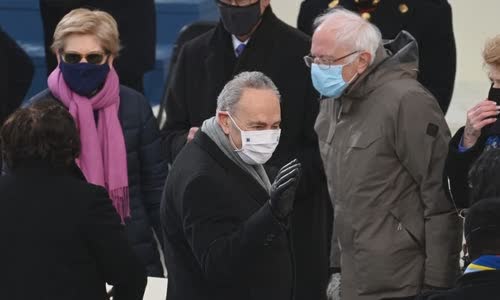 Some argue that armor parliamentarians are not overly cautious or expressing political messages, but rather evidence of the severity of security threats.
The inauguration of US President Joe Biden took place at Capitol Hill on the morning of January 20 with almost no security incidents, except for the Supreme Court building which was threatened with bombing.
On the eve of Biden's inauguration, downtown Washington almost turned into a "fortress".
25,000 National Guard soldiers from several states were dispatched to the capital, triple the number in previous inauguration ceremonies.
The move comes as US defense officials worry about a possible insider attack at the inauguration, following the Capitol Hill riots on Jan. 6.