Mexican President ordered the arrest of military personnel suspected of being involved in the 2014 missing of 43 students in the state of Guerrero, pledging to try those responsible.
Mexican President Andres Manuel Lopez Obrador on 26/9 held a meeting with the families of the missing students and released a report on a six-year investigation in the tragedy still considered a pain for Mexico.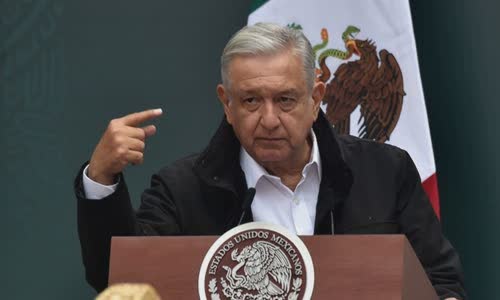 "An arrest warrant for servicemen has been issued. There is no exemption from punishment. Those identified to participate will be judged," said Lopez Obrador, but did not detail any charges against the prosecutors.
The 2014 disappearance shocked Mexico after students requisitioned five buses to protest, but were stopped by corrupt police in the city of Iguala, Guerrero state, and handed over to a drug gang.
The prosecutor initially said the gang mistook the group of students for rival gang members, so they killed them, burned them at a landfill and threw them into a river.
The official report published by the government of President Enrique Pena Nieto in January 2015 was rejected by the families of students as well as independent experts from the Inter-American Commission on Human Rights because of inaccuracies.
Families of the victims continued to ask for answers.